From the day she decorated her college dorm room walls with wallpaper, Sharon Hibbard knew she needed to pursue her passion for interior design and aesthetic creation. Whether she is working on a residential construction, remodel, redesign, or home staging, she takes great care and attention to detail in her work. Sharon has helped Carolyn Stark, Keller Williams with many home staging projects. I spoke with Sharon to get more on her background and hear more about her work…
Sharon received her degree in Fashion Merchandising and Business from UW Stevens Point. 
"I should have switched majors but I didn't since all of the fashion majors and interior design majors took a lot of the same classes." Sharon first had her focus on clothing, but then got into interior design with another interior designer 25 years ago. The two racked up 15 years of experience and collaboration on projects.  Sharon then transitioned into business on her own, where she has been for 10 years, and works on several types of interior design projects.
Sharon focuses mainly on residential construction projects, remodeling, redesigning rooms or homes, start to finish home builds, interior and material design, and home staging (she does this exclusively for us).  

What is most important to focus on when you are doing interior design and staging a home for us?
"In the work I do for Carolyn, I want the space and home to look the best for potential buyers.  I come into a home and look at things objectively. A fresh set of eyes. It can be hard for the homeowners to think of how to move things around so that potential home buyers see it in the most attractive way.  Moving around possessions the homeowner currently has, sometimes it's de-cluttering, sometimes it's buying more."
Sharon says the three most important things she keeps in mind are: keep it simple, have potential home buyers envision themselves there, and not to get too caught up in the existing homeowners style.

In the case of remodels, redesigns, and home constructions her angle on the projects is a little different.  
"With new constructions I work with clients from the blueprint stage.  I am there each step of the way from space planning, determining the style of the home and then selecting products for the exterior and interior to make that vision into reality. But the biggest piece whether it's a new build or remodel/ redesign, is getting to know you (the client) and your vision.  Knowing what your wants and your expectations are."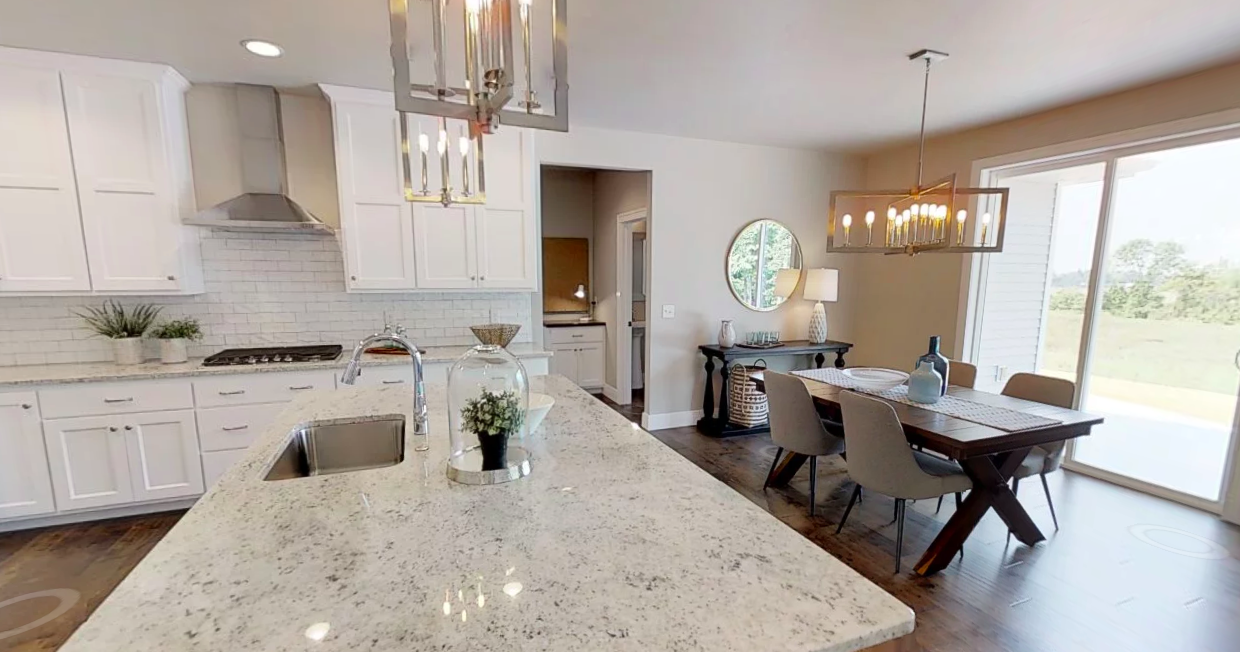 How long can these projects last?  Sharon gave me a timeline estimate below:



New constru
ction (blueprint to walking into the finished house) = 6-12 months
Remodels = 3-6 months
Redesigns = 3 months
When I asked about what it takes to be successful in this industry, Sharon had an answer right away.  



"It takes a lot of organization and being a good listener. In my style of interior design, I want the space comfortable for the client to live in.  I make their choices work when possible and always give them a space that feels like them."




To see more of Sharon's work, click HERE.
If you are interested in contacting Sharon for any questions or interior design needs, please do so at:


920-470-1554
mshibbard@sbcglobal.net
Blog Written By: Molly Sina
Images Courtesy Of: Sharon Hibbard